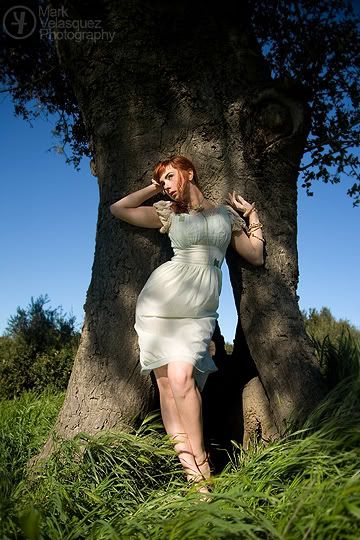 Coming home from a weird day at work and a long afternoon of running errands, I was pleasantly surprised by my home's odd transformation. As some of you may or may not know, I choose to have my little one bedroom duplex convey both a minimalist attitude and a Spartan aesthetic, baring very few decorations and almost nothing on the plain, vanilla, stucco walls. In my absence today my friend and model, Kacie, who is visiting for three weeks, had done some work. She had vacuumed, rearranged my entire kitchen drawer system, washed all of my dishes, reorganized my cabinets, decorated my window sills with bottles and flowers, bought a cilantro plant, and even had a bowl of freshly sliced oranges sitting on my living room table waiting for me. I found myself smiling, speechless.
If you haven't followed any of
my previous postings about her
, I stayed with Kacie in Philadelphia for
one interesting evening
of my cross country trip last summer. We had such a fun, productive time that we've kept in contact and created a pretty solid friendship. Much to my delight, she decided to come out to visit me in California for a few weeks in hopes of more good times.
Since her arrival last Monday we've shot almost five thousand images all over the central coast including beaches, a winery, rural train tracks, old houses, bars, farmer's markets, and cow pastures. We've had dinner with my family, played with my nieces, danced until midnight with some of my other models, talked for hours, and have drunken a fair amount of whiskey. So far I'd say her visit has been a complete success. I'm pleased to have also been able to make good on all the promises I had made to aid in her comfort here, such as getting the kinds of food she likes, touring places she'd like to go, etc.
Though she appears in photos as a soft, vintage pin-up model, I have made much about how outspoken she can be, how strong and almost macho she comes off in real life. Essentially, she's your typical straight talkin' South Philly broad. In preparation for her arrival I have described her to my friends as your typical tough guy-friend who just happens to inhabit the body of an attractive woman. Best of all, she's not only an excellent model, but the fact that she's got her photography degree doesn't hurt at all, leading to us having a wonderful shorthand for a myriad of conversations.
When Kacie goes down to LA for a few days next week I am sure we'll both enjoy the little break apart, for anyone in close quarters for too long can get tiresome. Still, I am extremely surprised and impressed by just how easily the whole encounter has been. I will be the first one to admit that I've never been at my best with many roommates, but the transition from bachelor photo-factory to a warm, inviting home has been fairly seamless. I'm learning a lot.
As I type this I am sipping on a glass of orange juice and whiskey with some muddled orange slices she just made me. We're listening to Beethoven while she makes stir fry in my kitchen and dances around. It smells wonderful. I have no complaints with my life right now.
I will leave you with a few of my favorite images from her visit so far, all of which came essentially straight out of the camera: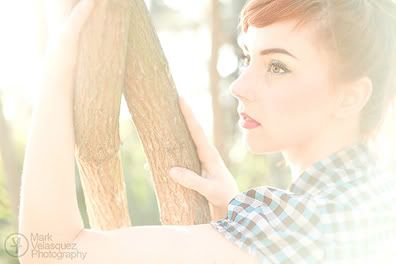 The Audrey Hepburn Look.
Kacie is a Lady.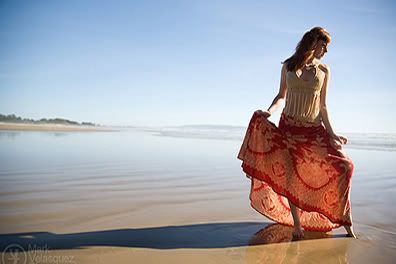 Her "gypsy look" at Pismo Beach.
Quick snap shot while she gets ready.
Kacie Likes Ribs.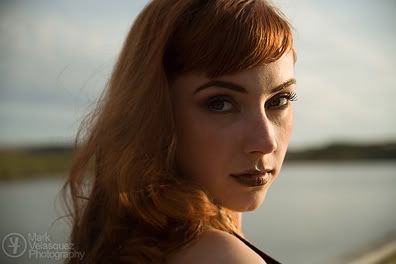 The Oso Flaco stare.
Hugging the wall.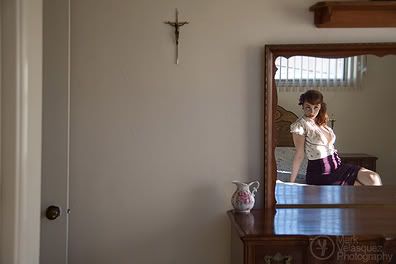 And lastly, one of my favorites.
I look forward to shooting thousands of more images in the next few days, stay tuned.