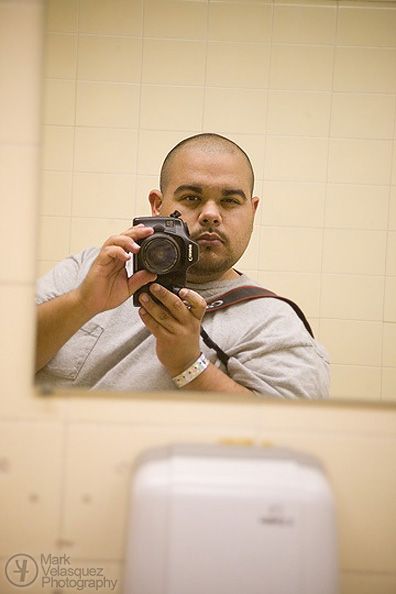 This is going to seem like more of a vain blog than normal.
For the most part, I am a pretty private person. I don't enjoy sharing too much about my inner thoughts or personal feelings, which might sound odd to those who are familiar with all my writings about my photography on sites like Flickr. Honestly though, for as much as I enjoy discussing my opinions on a variety of topics, you won't often get details about my personal life unless you are one of those lucky few who receive a handmade postcard from me in the mail every so often.
I was in the process of writing such a postcard tonight when I realized that I needed to do more. The topic I was writing was about my needing to be more open and forthcoming in my thoughts, to not be afraid of sharing them and owning them publicly.
One of the simplest ways to begin is by revealing my face which I'm definitely not a big fan of. Hell, it took the repeated suggestion of a good friend to force me to do so on my required MySpace account, though I still did so reluctantly. Maybe my hesitancy has to do with wanting to be somewhat mysterious and have my work be judged for what it is instead of who I am. Or it could simply be a basic feeling of self-consciousness and dissatisfaction with my appearance. Who is to say? Either way, when I do share images of myself, I feel the need to have fun with it or make my face only one part of the photo's focus. This is always intentional.
So, for those who have not seen them before, here you go, images of my countenance with a bit of commentary. First off, my love of clown noses. I've never found clowns to be funny nor particularly scary. I just like the noses. Here are a couple of pics I sent to a friend when they were having a bad day.
Next, I always try to take a shot with the models once each individual photo shoot is done.
Here is when I shot the terribly icon shattering photo about
what Santa Claus does with the rest of his year
.
Then of course my
Raggedy Ann and Andy shot
.
My now infamous
Black KKK member
. I remember I uncharacteristically wore black that day. Hmm.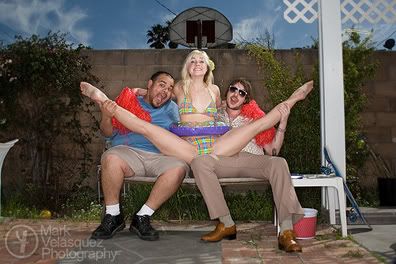 And lastly, Nataly and I with her boyfriend Zach, from the band
Portugal.The Man
.
Did I mention that kids love me?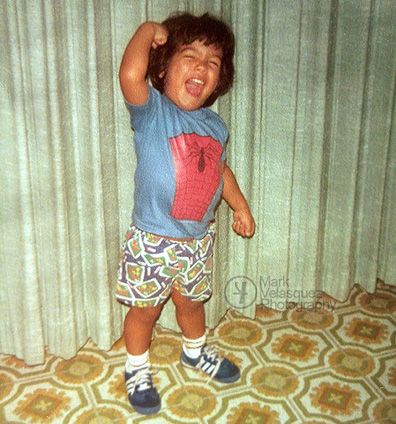 And did I further mention that I used to be adorably cute? What happened to that, eh?
This was back in 2005 covering the Michael Jackson Trial in my hometown of Santa Maria, CA. Man, I look funny with hair.
Also, my holiday cards have become quite legendary amongst my friends and family.
Christmas 2006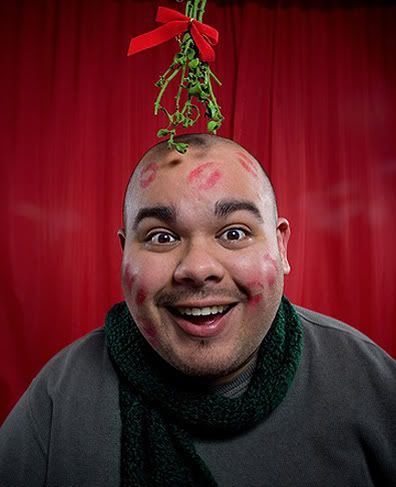 Christmas 2007
Easter 2008
Lastly, an image of my reality. This was taken by a fan from Britain named
David Edmondson
who had stopped by the Central Coast to meet me while on his way up to San Francisco and beyond.
This is me at my most common, working at Tom's Take Out. Come by sometime and have a milkshake, I hear they're delicious.